BATMAN magazine cover sees Robert Pattinson donning the cowl in rainy Gotham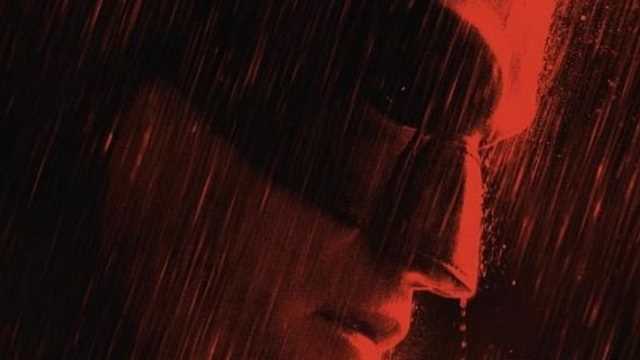 A new magazine cover for The Batman has been released which offers an awesome new look at Robert Pattinson's Caped Crusader set in rainy Gotham. Once again, the Dark Knight is bathed in eye-catching red.
With Morbius postponed to April The Batman will now be the first superhero blockbuster of 2022. It's expected to be a huge hit for Warner Bros., with many pundits predicting an opening weekend well over $100 million ( the fact that it doesn't simultaneously debut on HBO Max should help).
Today we have another new magazine cover for the DC Comics adaptation featuring a stunning shot of Robert Pattinson's Caped Crusader overlooking a rainy Gotham city.
It's a great image that offers a detailed look at the cowl this version of the hero will wear. Matt Reeves' take on the world's greatest detective promises to be unlike anything we've seen on screen before, and this homemade-style suit is quite unlike the technologically advanced Batsuits we've seen. have seen in The Dark Knight Trilogy and Justice League.
The Batman finds the Caped Crusader in his early years, struggling to balance rage with righteousness as he investigates a disturbing mystery that has terrorized Gotham. Robert Pattinson delivers a raw and intense portrayal of Batman as a disillusioned and desperate vigilante awakened by the realization that the anger consuming him makes him no better than the ruthless serial killer he hunts.
Joining Pattinson in the star-studded ensemble are Zoë Kravitz as Selina Kyle; Paul Dano as Edward Nashton; Jeffrey Wright as GCPD's James Gordon; John Turturro as Carmine Falcone; Peter Sarsgaard as Gotham DA Gil Colson; Barry Keoghan as Officer Stanley Merkel; Jayme Lawson as mayoral candidate Bella Reál; with Andy Serkis as Alfred; and Colin Farrell as Oswald Cobblepot.
The Batman is set to hit theaters on March 4.
#The Batman gets an upcoming cover for Deadlinemagazin. Featuring new cast and crew interviews.

The hype is real pic.twitter.com/0MqqRNEN2Z

— REVENGE🦇 (@Bat_Source) January 14, 2022