Dr Glenn Bascome of Allen Temple AME Church in Somerset has been named '2021 Unsung Bible Study Hero of the Year' by American magazine Bible Study, and is featured on the cover of the magazine.
"Believing in a call to surpass one another for the sake of honor, as Romans 12:10 indicates, the Unsung Hero of Bible Study Award is presented annually by Bible Study Magazine to a faithful Bible student who influences fellow scripture students. "said a spokesperson.
"There is nothing more important than delving into the word of God and making an impact in spreading the Good News of His Kingdom," said Mark Ward, editor of Bible Study Magazine.
"Glenn Bascome has shown his commitment not only to studying the scriptures to know God better, but also to sharing what he has learned with others through Bible study and discipleship. We are delighted to bestow the honor on Glenn this year.
"While studying at university in Bermuda, Bascome became a Bible student and joined a study where a young member of the Navigators guided him. He has led Bible studies for decades and influenced countless young men over the years. Today at least six of the men he trained have become pastors in Bermuda, "added a spokesperson.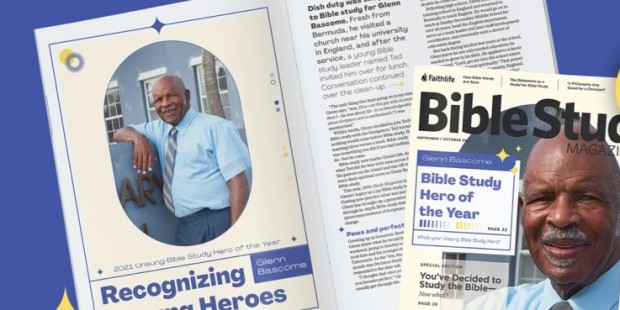 "The Unsung Bible Study Hero Award is nominated by Bible Study Magazine readers because they are invited to submit inspiring stories from people they meet, like Bascome, known for his careful and rigorous cross-reference checking – a key step in diligent study. "
"All believers have the word of God and the Spirit of God which gives them confidence to pray, study and apply his truth in our daily lives," said Dr Bascome. "Just as he speaks to the people who write the daily devotions, God can speak to you in the same way. "
To learn more about Bible Study Magazine, visit here. "

Learn more about
Category: All news