Happy Friday, Blanchett fans!
Deutsche Grammophon released the abstract music video to one of the tracks, Mortar by Hildur Guðnadóttir, from the TÁR soundtrack. Cate also covers the December 2022/January 2023 issue of Pianist Magazine with a new interview. She and Todd Field also feature in the latest issue of Coup De Main.
Mortar Music Video
Deutsche Grammophon's groundbreaking concept album for Todd Field's critically acclaimed new film, TÁR, captures the music-making process that is at the heart of the film. The soundtrack includes a series of stunning new works by Hildur Guðnadóttir. Depicting the psychological aspect of the story and the troubled state of mind of the protagonist, Guðnadóttir's score has an unsettling, almost supernatural feel. Its purpose, the composer says, "is to be otherworldly and to be that kind of invisible thing that seeps into your unconscious." One of the tracks that helps build this ominous atmosphere is "Mortar", featuring the composer herself on cello. Todd Field made a standalone video for the play in which Guðnadóttir and the cast of TÁR all appear, their distorted images once again reflecting the disintegrating world of Lydia Tár.

"The idea was born from conversations with Cate Blanchett", explains the director. "This piece of film was conceived as an intermediate place for the main character to fall into himself. A place where the natural laws of his waking state do not apply. The shooting process involved all the cast members and was photographed at the end of each day during principal photography in Berlin and Southeast Asia in 2021. In September 2022, Hildur and I met in Berlin where she returned to this location and committed to the other players.
Magazine Features
Cate covers the new issue of Pianist Magazine which will be out November 18th. She speaks to the editor, Erica Worth, of TÁR. You can order here.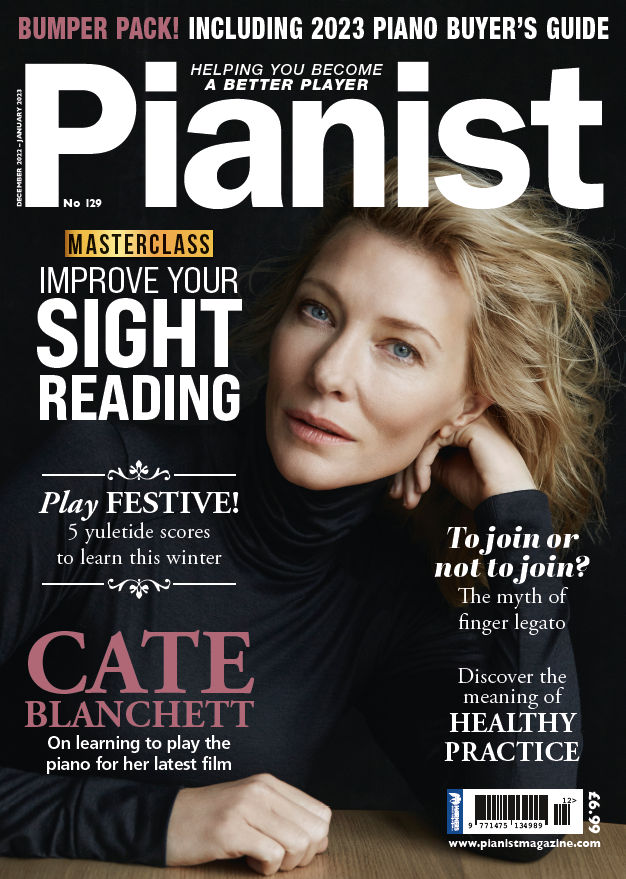 Cate and Todd Field are featured in the latest issue of Coup De Main DIY magazine where they talk about TÁR. You can order here.