Christine Noble (1938-2022): The Christian freedom fighter | Magazine Features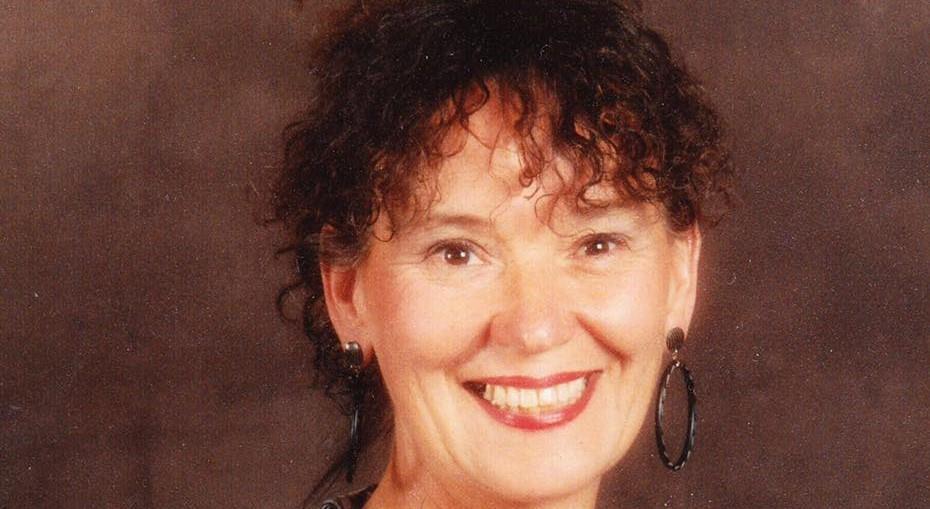 I remember the day I met her. I was 19, maybe 20. I had seen this powerful conundrum before of a woman from afar speaking at various conferences and discussing tough issues such as women in leadership. She did it all in a style as agile and skillful as an Olympic champion who was clearly dedicated to a mission.
Surrounded by leaders of predominantly male churches, or settings where women were simply the "wives", she had abundant stature and, alongside her husband John, modeled a refreshing and redeeming equal partnership of differing gifts. As a radically thinking young woman, I was relieved. In fact, quite ecstatic!
So when Christine Noble first visited the house church I attended in Southampton, I was ready! Ready to listen. Ready to learn. It began many years ago as an extremely grateful recipient of his influence and inspiration, where I had the privilege of not only calling him a role model, but also calling him a friend and serving alongside him. at numerous events and conferences.
with candid clarity, she confronted the religious boundaries that kept women from taking their rightful place in God's plan
She spoke with passion of the Kingdom of God and of living free from all that would hinder or corrupt our freedom conquered by Christ; she would leave traces of spiritual disturbances as she ushered in celestial landings after discerning unwelcome powers and principalities, and she would lucidly communicate her heavy, fiery passion to see women reach their full potential in Christ in life and in ministry. For me and countless others, women and men, her quiver of the "role defined by and by gender" tree was where she shone as bright as a laser beam.
His book, What does God say about women? published in 1990 by Kingsway, created tidal waves of response. I can imagine cries of "Hallelujah" and "it's time" punctuated by pleas for calm and devoted reluctance. Yet, in Christine's fashion, the book boldly and prophetically uncovered centuries of dogma and prejudice toward our species' 20s, and with frank clarity confronted the cultural, historical, and religious boundaries that kept women from to take their rightful place in God's plan. She was not recruiting foot soldiers for a Christian battle of the sexes, but rather she was leading the charge "for a new understanding of what the word of God truly says and the dignity that Jesus has brought to all creation."
These words, taken from his book, offer us valuable insight into his heart. Her desire to confront centuries of damage and distortion, especially where women have been silenced and subjugated, and her fearless ability to wage war in the spiritual realm against the forces of evil that seek to corrupt and contaminate, were essentially because Christine loved God, loved freedom, and loved people! She wanted everybody know the love and freedom that only God can provide.
After battling dementia for many years, Christine finally went to join Jesus on Saturday. Her husband John and their family have been incredible and tireless in their devotion, care and adoration to her. Tributes poured in from people around the world, giving voice to his impact and influence on them, saying his legacy will live on in countless lifetimes and, indeed, across generations.
She was a warrior. A mother (both spiritual and actual). A woman. A model. An agent provocateur. She felled the limiting trees and the limiting foliage so that others could roam free on lands that are clearer, cleaner, and never say never. She climbed ladders to knock down the low ceilings that shielded our eyes from the larger skies of fate.
But she was also a little scary! It's true…sometimes we feel intimidated by those who are more like a force of nature. There were times when she was frank and extremely direct. There were times when she led seminars with John, when they seemed like a comedic duo rather than serious, seasoned church leaders!
I remember her sitting on many event platforms or at a conference, and there she was… crocheting! How wonderful! I remember my first trip to the United States was with John and Christine. Being rather scared of air travel and especially turbulence, I will never forget his response when I shyly confessed my fear. "Oh, it only starts to get exciting when turbulence occurs." (How very Christine of her). And then I remember a conversation marrying the wonderful fruit smells of shower gels and hand creams. Obviously not charmed by these products, Christine defiantly launched, "Who wants to smell like a strawberry!?"
For all these memories and more…for everyone she influenced…for every church she served and shaped…for every nation she embraced…we honor you as a freedom fighter…our own statue of freedom!