FlipHTML5 Digital Magazine Maker helps publishers create online e-Mags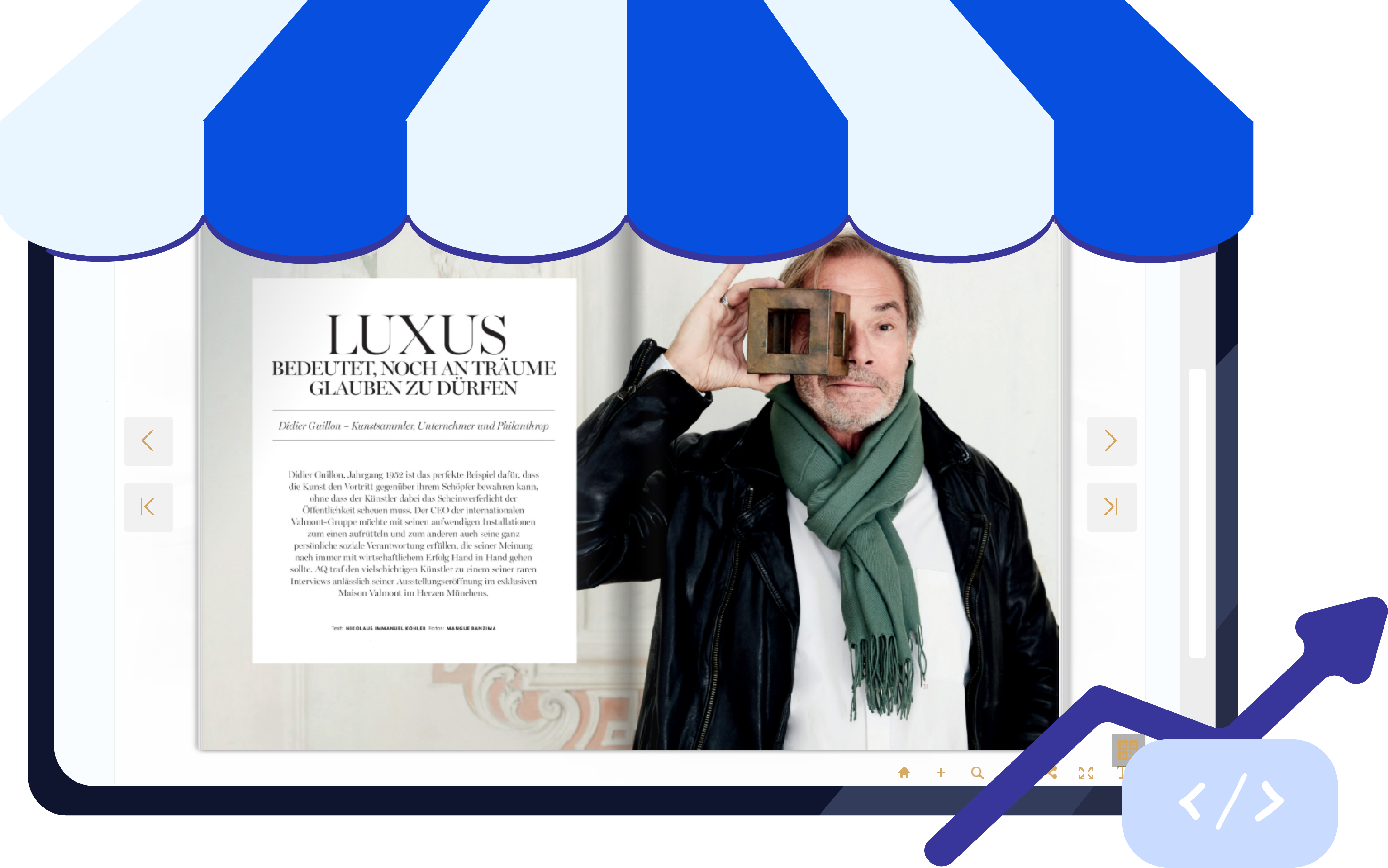 "Publish online magazines easily with FlipHTML5."
Digital magazines have become more popular than print. FlipHTML5's digital magazine maker allows users to produce eye-catching magazines quickly and effortlessly.
Magazines have long been a source of information and entertainment. Their colorful covers and glossy pages beckoned across newsstands, offering the ordinary person a glimpse into the life of the extraordinary. There has however been a shift from these magazines, while attractive, to digital magazines. Digital magazines are more convenient, offer more functionality and are surprisingly easy to produce. A digital magazine creator will transform these masterpieces in no time. FlipHTML5 is an easy-to-use digital magazine maker with both fully online version and downloadable desktop software.
This digital magazine maker quickly and automatically converts PDF and MS Office files and images into interactive digital magazines with page flip effects and sound. Flipping through one of these magazines will be like flipping through print, only better. To make the magazine creation process faster and easier, there are several templates to choose from for the magazine layout. There are also themes and backgrounds to spruce up the magazine.
FlipHTML5's digital magazine maker allows users to add dynamic multimedia with a powerful online editor. Gone are the days when magazines were limited to images and text. Publishers can now immerse their readers in a myriad of experiences with the use of audio and video. They can take them to places that a printed magazine could only describe. Readers can see how things are done instead of just reading about them. Animations and GIFs will add an element of fun. And hyperlinks make advertisements more effective because readers can reach product websites by simply clicking on a link.
Publishing a magazine is also easier with the use of a digital magazine maker. FlipHTML5 offers multiple offline and online publishing options. Users can publish their completed digital magazines in ZIP or HTML format. Or they can upload them to FlipHTML5 cloud for free storage and web hosting. There is a virtual library to display several magazines. Users can also upload their magazines directly to their website.
This digital magazine maker allows publishers to sell their magazines through its e-commerce feature. All proceeds from sales go to the user's PayPal account. And Google Analytics is integrated for sales tracking.
"Our digital magazine creator makes it easy to produce top-notch magazines," says Winston Zhang, CEO of FlipHTML5.
Learn more about digital magazine maker on FlipHTML5.
About FlipHTML5

FlipHTML5 is an amazing digital publishing tool that is ideal for all types of digital publications.
Video link: https://www.youtube.com/embed/JvT25iuogsk
Media Contact
Company Name: FlipHTML5 Software Co., Ltd.
Contact person: Lailie Tan
E-mail: Send an email
Call: 86 020-61972665
Address:Room 1003, 10/F, Tower 1, Lippo Centre, 89 Queensway, Admiralty
City: hong kong
Country: hong kong
Website: https://fliphtml5.com/