How Iraqi Christians are rebuilding their old churches | Magazine Features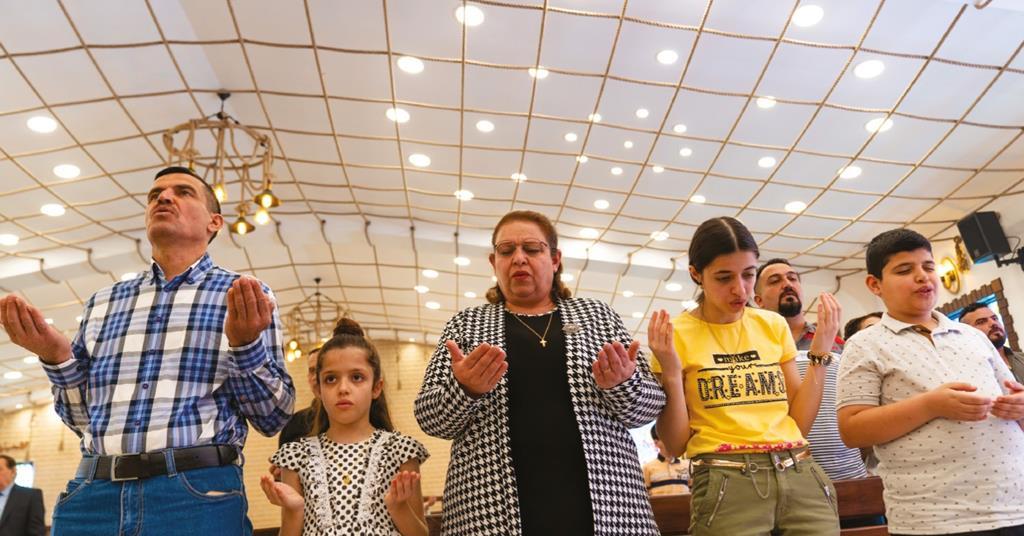 During the occupation of Nineveh, IS turned churches into torture and execution centers, bomb factories, shooting ranges and jihadist training schools for children. Among the many humiliations was the exhumation of the graves of priests and clergy, whose bodies were searched for gold and valuables.
ISIS broke all the crosses, destroyed all the paintings and looted the ancient scriptures. According to reports, more than 30 churches inside Mosul city ​​were converted, damaged or destroyed by ISIS before battles began to retake the city. Many of them were ancient buildings that epitomize the beginning of Christianity in Iraq. The Church of St Thomas the Apostle in the old town of Mosulfor example, is said to be over 1,500 years old, having been built on the site believed to be the house where the apostle lived during his stay in the city during the first century.
Prior to 2003, more than 50,000 Christians – mainly from Assyrian and Armenian ethnic groups – lived in Mosul. Today, only a few individuals from 70 families have returned to the city.
Father Immanuel Callo (pictured below) pastors Syriac-Catholic Church, Al-Bishara (Church of the Annunciation), to the east Mosul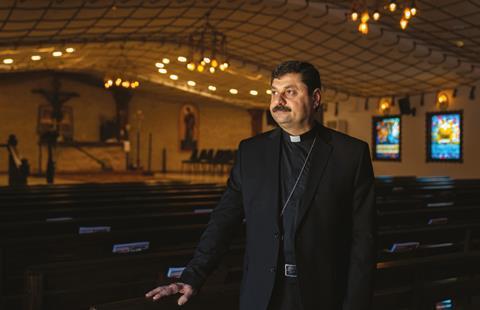 Father Emmanuel was one of the first Christians to return to Mosul after that was liberated from IS in 2017. His church and surrounding parish had been reduced to rubble. "When I first visited the church after the war, I found him collapsed," he said. "Looking at the rubble, I remembered Sunday services when the church was packed with people and there weren't enough seats for everyone." Father Emmanuel raised funds to rebuild Al-Bisharawhere he had grazed his herd for 15 years, and it officially reopened in 2019.
AL-BICHARA THE CHURCH IS A SYMBOL OF RESILIENCE IN MOSUL THE CHRISTIANS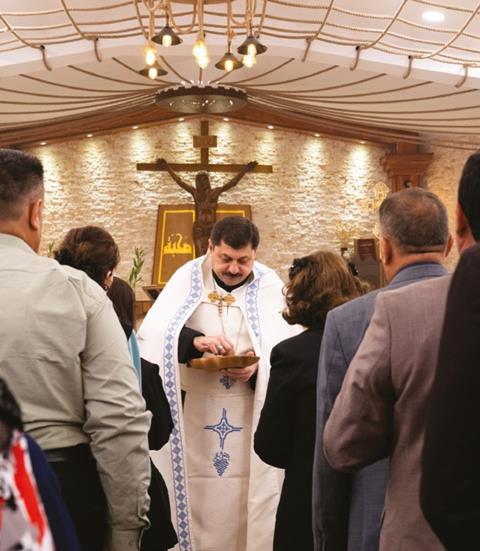 Youhana Yousif64 years old, currently lives in Qaraqoshplains of nineveh
Youhana was forced to leave Mosul with his family in 2006 when al-Qaeda threatened to kidnap his sons if they did not pay a ransom. He thinks they were targeted because they were Christians. "I still have my home at Mosul," he said. "I wouldn't sell or rent because we lived with the hope of returning home one day. I believe that if Christianity is lost from Mosulit could easily be erased from the plains of Nineveh too, for the Christian heritage and history of this region began in Mosuland that's why Mosul is our symbol [of religious freedom]." Since the day it was moved, Youhana came back to Mosul town every Sunday to attend the service at Al-Bishara Church. But he believes the assurances of safety will not be enough to encourage other Christians to return, many of whom have already given up hope and established new lives elsewhere. "If they come back, it's possible that their lives will be destroyed again," he said. "I wish that the Christians of this city keep their goods and wait for the good conditions to return. It is regrettable that in five years since the liberation of the city, only 100 or individuals returned to seek their old jobs and to secure their properties, very few of which are entire families. He adds: "The return of Father Emmanuel to Mosul played an important role in encouraging Christians to return to the city, and Al Bishara The church is a symbol of resilience in the face of Mosul The Christians."
Abu Omar (pictured below), 77, is a Sunni Muslim from the Old City of Mosul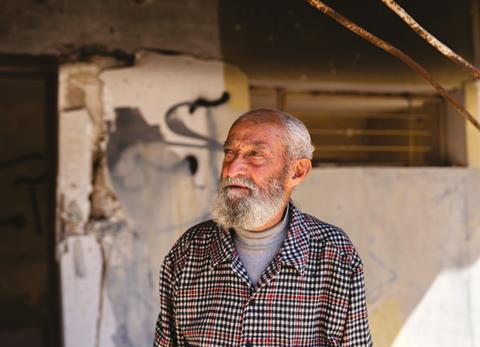 Abu remembers when Christians made up the majority of people in his neighborhood. He is unhappy to have lost so many of his Christian neighbors, who used to bring him colored eggs and welcome him to church on Easter Sunday. He points to the ruins of his neighborhood, where all the Christian houses remain collapsed. "Hana, ButrusJoseph, Mikhail, Fadila and lasha were all good people, who are all in exile now," he says. "I wish that all Christians return to Mosul one day."
Abu says he was happiest last year when Pope Francis prayed at Al-Bishara Church and had the chance to see some of his Christian friends again: "We have lost our diversity, and living here doesn't feel the same without our Christian neighbors and childhood friends. It's hard to even say it's Easter without having our beloved Christian friends here.
LIVING HERE DOESN'T HAVE THE SAME MEANING WITHOUT OUR CHRISTIAN NEIGHBORS
Eman Noel (pictured below center), 49, from Mosul, currently lives in Erbil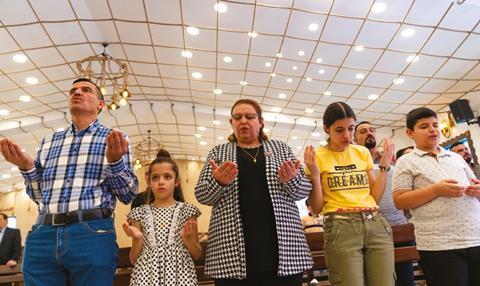 Eman leak Mosul with her husband and three children in 2014 afterIS attacked and threatens the Christian population there. She traveled to Mosul with his family attend Mass on Easter Sunday year their old churchAl-Bishara. Eman wants to attend every Sunday service in Mosulbut it's hard now that they've established a new life in Erbil. "The church was overcrowded at Easter," she recalls. "More Mosul Christians resettled in other cities or are in exile due to all past threats and instability, and very few have returned. We wish to return one day, but we have nothing more to return, except for our church."
Sarah (alias), 66, from Mosulcurrently lives at Erbil
In 2013, Islamic jihadists executed Sarah brother in front of his children and wife and threatened to kill them too if they did not leave town. "They killed my brother because he was head of department in Al-Hello the hospital," she said. In 2003, al-Qaeda began kidnapping and executing Christians in senior positions in the public and private sectors. establishments in the sector because they thought it was haraam (prohibits) Muslims from being under the authority of non muslims. "My memories of Easter Mosul are not beautiful after 2003. Al-Qaeda banned church bells and we dared not carry a cross or hang it on our vehicles because the jihadists killed and kidnapped people for that. We felt terrified attending Easter Masses at Mosul because of potential terrorist attacks and the slaughter of Christians. Sarah remembers walking down the street with its twelve-year-old niece when they received a verbal warning from a menacing stranger to kill them if his niece wore a T-shirt again. "Neither Al-Qaeda neither is were made up of foreigners. They were our friends and neighbors who have become extremists and turned against us. Foreign fighters didn't exist then, but there were local informers on almost every street corner and in every workplace, cooperating with al-Qaeda to kill Christians. The horror we experienced is indescribable," says Sarah. She now lives with the family of her martyred brother in Erbil, a part of the Kurdistan Autonomous Region of Iraq where many Christians have moved and churches remain full. None of them think they can never come back at Mosul because of the painful memories associated with their old residence. She says that reintegration with the Muslim community of Mosul would be impossible now.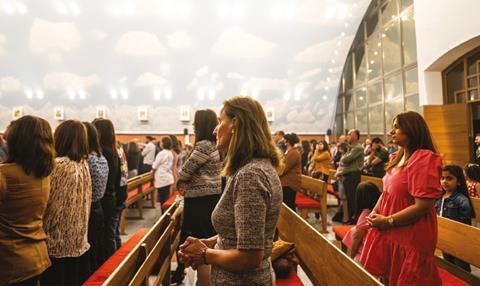 Deacon Nabil Al Hindi from Mosulcurrently lives at Duhok
As Emandeacon Nabil aspires to return to his life in Mosul with her family. However, after three years of displacement in Duhok, they have rebuilt their lives and moved, which makes the return more difficult. But he attended and served at Al-Bishara Church every Sunday since its reconstruction.
"When I first came back in 2017 it was extremely painful to see it destroyed. It had only been five days since my third kidney operation and I decided to carry my cross and visit the church as soon as the liberation of the city.The church is not only a building, but it is our existence; gathered here, as today, celebrating together our faith in the resurrection.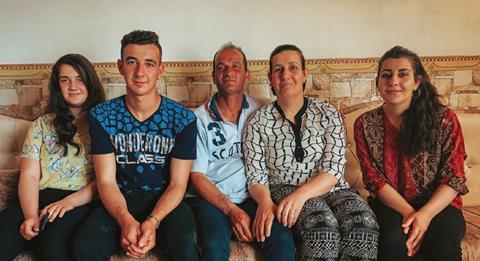 An Iraqi family submits to Jesus Haytham and his family fled Qaraqoshnear Mosul, when IS is invaded. With nothing more than the clothes on their backs, they moved into a safe house run by the Christian charity Help The Persecuted (PH) in northern Iraq.
While there, Haytham (pictured above, center) began talking to church leaders about why God would allow him to suffer. The the pastor said him: "We sometimes blame God, but we forget that the world is under the evil control. God allows things to happen for our good.
These words helped Haytham accept Jesus as their saviour. The rest of his family soon followed his example and devoted themselves their lives to Christ. PH helped them rebuild their house and gave them a grant Haytham can earn a living by selling crops and raising fish.
A PH spokesperson said:Haytham and his family were living examples in their community of the hope of Christ.
Read the full story at htp.org/haytham