Jesus Christ Superstar: Offensive Blasphemy or Gospel Tool? | Magazine Features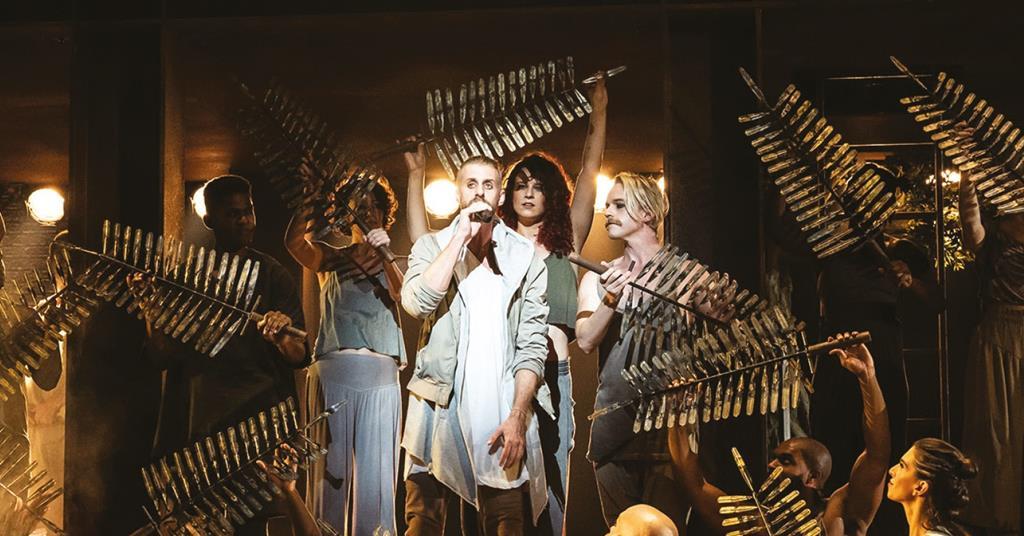 When audiences flocked to the Palace Theater in London in the summer of 1972 to see the opening of a new musical about Jesus, they were met by protesters from both sides of the religious divide.
An angry nun held up a sign stating, 'I am a bride of Christ, not Mrs. Superstar', while members of the National Secular Society handed out leaflets titled 'Jesus Christ Supersham'.
Tim Rice and Andrew Lloyd Webber's rock musical may not have gone down well with raging secularists or angry nuns, but everyone seemed to like it. Jesus Christ Superstar has since become one of the most successful shows of all time.
Besides the classic album that topped the US Billboard charts, the 70s also gave us a classic Hollywood movie. Arena tours and major stage productions around the world followed. There was even a prime-time ITV talent show, directed by Amanda Holden, to find the next Jesus (Superstar, 2012). The new Messiah has come from Sunderland.
It's hard to think of any other entertainment of the past 50 years that has done more to bring Jesus into popular culture. But as evidenced by those early protests, the musical produced an unusual mix of Christian and non-Christian reactions, even among its fans. Comedian and atheist Tim Minchin, who previously played Judas on a successful UK tour, described the show as a "radical atheist musical".
Yet in 1972 the album was added to Vatican Radio playlists. And, following a screening of the film, Pope Paul VI reportedly said, "I believe it will bring more people around the world to Christianity than ever before.
let me entertain you
So is Jesus Christ Superstar the ultimate evangelistic tool, or a counterproductive distraction from the true gospel message? Well, first of all, this musical was never intended to convert audiences to Christianity. It was designed to entertain.
The show reimagines the last days leading up to Jesus' crucifixion. Christ is portrayed as a modern-day celebrity. He is conceited, angry, and, at times, overwhelmed by his own sense of destiny. To some, this very human portrayal (plus the use of rock music and slang-filled lyrics) may seem too irreverent, or just plain silly, for the subject matter. But it can also bring the story to life in a visceral and engaging way.
When Jesus drives the shopkeepers out of the temple ("My temple should be a house of prayer / But you've made it a den of thieves"), he does so with a wailing electric guitar and a rock-bottom scream that would animate most Sunday morning reading rotations.
When Herod goads Jesus with a Charleston Camp number, it's undeniably entertaining: "Prove me you're not crazy / Cross my swimming pool." In contrast, the trial that follows is full of musical tension and lyrical melodrama.
Often the songs add dry humor to familiar gospel scenes. Upon entering Jerusalem, adoring fans of Jesus sing his praises in a jubilant choir. But the crowds are capricious and their cries of "Hosanna" turn into absurd words: "Hey sanna sanna sanna ho / Sanna hey sanna".
Likewise, with the bread and wine of the last supper, the distraught disciples sing the wine to a dreamy, hymn-like melody: "Behold all my trials and tribulations / Sinking in a sweet puddle of wine". Shortly after, Jesus uses the bread to rebuke their complacency: "For whatever you care about / This bread could be my body.
Over the years
1969
'Superstar' was released as a single
1971
Jesus Christ Superstar released as a double album
1972
Jesus Christ Superstar opens at the Palace Theater in London, starring Paul Nicholas as Jesus. He continues to enjoy an eight-year record run
1973
The Jesus Christ Superstar movie is out, after being filmed in Israel and directed by Norman Jewison
1996
Jesus Christ Superstar is resurrected at the Lyceum Theater in London, with Steve Balsamo as Jesus
2012
After an ITV casting show, Superstar, Ben Forster is cast as Jesus in a new UK arena tour alongside Tim Minchin as Judas and Mel C as Mary Magdalene
2016
New concert-style production at Regent's Park Open Air Theater wins Olivier Award for Best Musical Revival
2018
Jesus Christ Superstar Live in Concert airs on NBC as an Easter Sunday special, starring John Legend, Sara Bareilles and Alice Cooper
2021
Original concept album is re-released for its 50th anniversary with never-before-seen demos and rarities
2022
First all-female cast recording released with superstar line-up including Morgan James, Shoshana Bean and Cynthia Erivo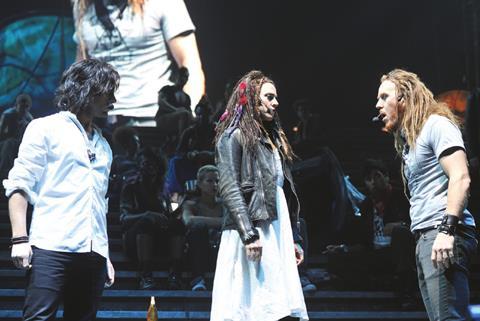 A cynical counterpoint
The depiction of Judas is perhaps even more controversial than the rebranding of Jesus or the musical style. Lyricist Tim Rice was originally inspired by a line from a Bob Dylan song: "You'll have to decide / If Judas Iscariot / Had God on his side." This line from "With God on Our Side" prompted Rice to tell the story from Judas' point of view. So Judas acts as a cynical counterpoint to Jesus who he believes is falling for his own divine hype.
In the musical's opening number, "Heaven on their minds," Judas delivers his worried warning to a nervous guitar riff: "If you take away the mythos of man / You'll see where we'll all be soon."
Many today would share Judas' view. They are sympathetic to the idea of ​​Jesus the man, but are skeptical of Jesus the myth; that doesn't necessarily make them – or the musical – anti-Christian. It's just that the musical is more about drama than theology. Like many modern audiences, the musical remains theologically neutral.
When the original album was released in 1971, the apparent lack of resurrection proved to be one of the most controversial issues. This is why Billy Graham suggested that the show "borders on blasphemy and sacrilege".
The album ends with Jesus dying in agony on the cross and uttering the famous words from John's Gospel: "It is finished" (19:30). The lyrics are accompanied by a frenetic and painful cacophony of musical instruments. Suddenly this gives way to a string lament and a brief reprise of the melody used when Judas betrayed Jesus.
On stage and on screen, however, it played out very differently. During the West End revival in 1996, the body of Jesus was simply lowered from the cross as the stage faded to black. In 2018's award-winning NBC television show, the cross was hoisted into the air and projected into a blaze of spotlights.
A staging that seemed to imply a resurrection, not to mention a larger budget. The 1973 film lands somewhere in between. ending with the image of an empty cross at sunset and, in the foreground, the vague silhouette of a shepherd leading his flock.
Likewise, on the central question of whether Jesus is who he claims to be, the musical plays a remarkably straight bat. So much so that two people could easily come away with completely different interpretations.
An atheist might view the musical as a simple tragedy: Jesus goes to his death, lost in his divine illusion to the bitter end. A Christian, on the other hand, can understand how Jesus sacrifices his worldly success for something far greater. What's remarkable is that both interpretations work within the context of the show. It's not so much a radical atheist musical as it is a radically agnostic musical.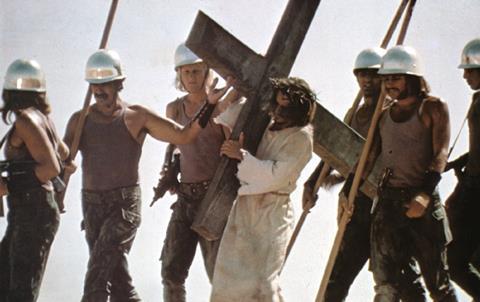 Who is Jesus?
There is, I think, one last reason why Jesus Christ Superstar continues to capture the imagination of believers and non-believers alike. Ultimately, when it comes to the show's central message, the clue is in the title. What these young pre-ennobled writers managed to do was pretty daring.
They tied the most important story in Western history to a modern big idea. Not the idea of ​​celebrity per se, but the idea of ​​celebrated self.
This modern idea pushes us to see beyond mere celebrity; to go beyond the public image to the real person below. The problem is that in a culture of advertisements for shampoos because you're worth it, that "real person" is often their own version of the celebrated self. And God wants to get it over with.
It's a way of understanding what's going on in Jesus Christ Superstar. Jesus is stripped of his celebrity status, and with Judas we begin to see the real Jesus beneath. Only, that is not enough; he is called upon to sacrifice not only the public image, but also his true personality.
The key moment in this regard is "Gethsemane," a large solo number that depicts Jesus praying before his arrest. In it, he goes through, with a typically contemporary interpretation of the original language, the whole range of human emotions, from uncertainty to despair before, finally, acceptance: "God, your will is hard / But you have all the cards in hand / I'll drink your cup of poison.
Although, even at the end of the song, it is somewhat ambiguous: "Take me now / Before I change my mind". It's a very modern attempt to imagine Jesus' struggle with his own sense of self. But it is also an expression of one of the central statements of discipleship: "If anyone wants to become my disciples, let him deny himself, take up his cross and follow" (Mark 8:34, NRSVA).
This is ultimately what is so incomprehensible to Judas and, by extension, to us. In a celebrated culture of the self, denying that self is akin to madness. For the grand finale of the show, and with an irony worthy of the Gospel of Mark, Judas is resurrected to sing the breathtaking "Superstar" number and mock the crucified Christ.
It's a song dripping with puzzled cynicism and baffled outrage: "Every time I look at you, I don't understand / Why did you let the things you did get so out of control?" It's a perfect anthem for our confused modern culture. The song ends with a mock, triumphant fanfare: "Jesus Christ Superstar / Do you think you're what they say you are? Fifty years later, it's a question our culture is still trying to answer.