Meet the Evangelists: Andy Kind Shares His Most Embarrassing Moment | Magazine Features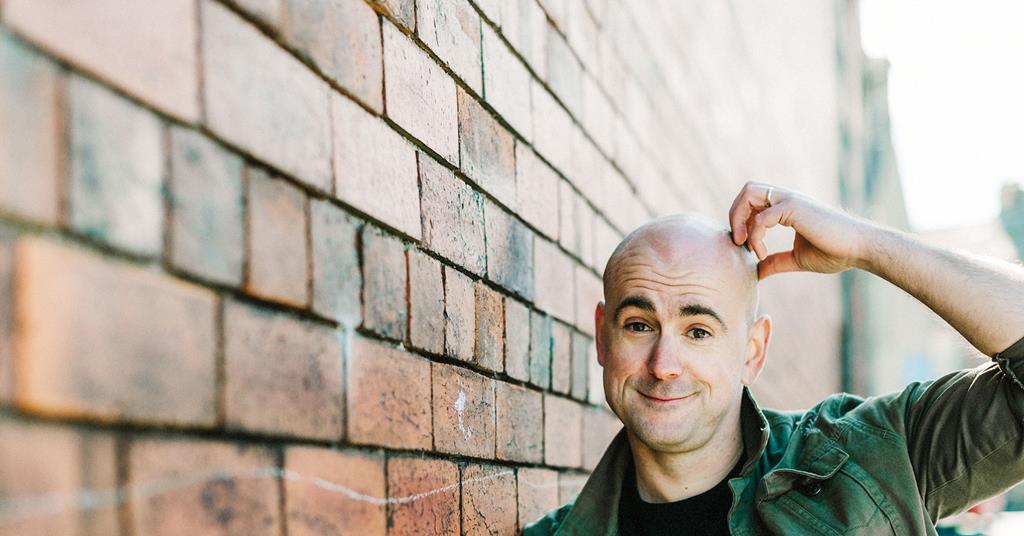 Age: 40
Place of birth: I'm just doing an interview, not trying to access my online bank
Day job: Comedian, preacher and new head of evangelism at Youth For Christ
Complete the sentence: "If I weren't a Christian, I would probably be…"
"…much more famous as a comedian."
How would you summarize the gospel in one sentence?
One word: Emmanuel. God with us.
OK, now give us the one-paragraph version.
The gospel should answer the questions people ask, so we shouldn't repeat the same aphorisms regardless of the context. I hear people say, "I'm just presenting Christ." OK, but there is always a context. You can introduce a nomadic tribesman to a bread maker with 16 settings, but you also need to tell them how it works and why. Nevertheless, the gospel will always focus on how a relationship with Jesus can transform someone's life.
Tell us the short version of your own testimony.
I was raised in a Christian home but without Christian friends (I didn't have a single Christian friend until I was 24). I got a bit off the rails in college and realized later that I had lost something vital. When I began to meet and be guided by other Christians in my adult life, I was able to follow Jesus with less bewilderment. I went from liking to subscribing I guess.
Where was the last place you shared the gospel?
I preached at my church, Aylesbury Vineyard, for an invitational service.
Sharing your faith is not a driving test with minor and major faults
What happened?
It was broadcast live around the world on a station called Radio Christmas. Apparently, the streaming show host had stepped in at the last minute as a replacement. He wasn't a believer so he heard the gospel for the first time, made a decision for Jesus and probably put some Bing Crosby on like a pro. I like stories like that.
What is your favorite Bible verse on evangelism?
"God has not given us a spirit of fear" (2 Timothy 1:7, NKJV). Fear is a natural response, but it doesn't need to possess you – in fact, it doesn't get to you.
What would you say to someone who wants to grow in sharing their faith?
You don't need tactics or lessons or clever puns. You just need to choose to start a conversation. We are not results oriented – sharing your faith is not a driving test with minor and major flaws. Nor is it a question of saying the right spell with the right accents. My common observation is that people place too much emphasis on sharing the gospel. I am worry, I can't do it, and if I fail? Honestly, life isn't a story about you. Moreover, it is not a question of skills. It's not about giving gifts. It's never just a question of availability.
What is your most embarrassing evangelistic story?
I had offered to pray for a friend of mine about a problem she was struggling with. The next time I saw her, I wanted to let her know that I had been very busy but had taken the time I had to pray for her. And I could have just said, "Even though I've been very busy, I've taken whatever time I have to pray for you," rather than what I actually said, which was "I was thinking about you in the shower the other day.
What is the best book on evangelism you have read?
I've heard a lot of good things about Reuben Morley's introverted evangelist. But I don't think you can beat the book of Acts.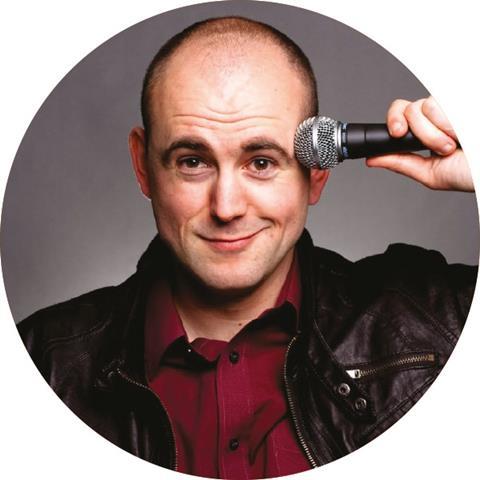 Do you have a favorite quote or quip about evangelism?
"Evangelism Doesn't Work" is my favorite. Two thousand years of worldwide mission show otherwise. What doesn't work are excuses.
I also like the line: "When the mouth is open to laugh, you can often put some food for thought into it." That's why churches should book me for a comedy night.
Do you ever get discouraged after an evangelistic meeting? If so, how do you handle this?
I almost always feel like God has done something when I share the gospel. I almost always get adrenaline from it. Not seeing the fruits of your labor is hard, but you don't need to audit your production for the kingdom.
What role does prayer play in your ministry?
I will never understand how prayer works. But I know it is. Perhaps the difference between me and the most effective evangelists is prayer. They pray more than me.
I pray more than before but not as much as I will.
The dead or living evangelist who inspires me the most is…
Dead.
Are you optimistic or pessimistic about how the Church is doing in evangelism?
Realistic.
Why?
Because Christians tend to value self-preservation over self-sacrifice. Many Christians want to be both checked in and sure. It's an observation rather than a condemnation, but we're just not going to mobilize the Church to reach the lost when there's a new series on Amazon Prime to peruse. I think the pandemic has shaken the nation and there is a lot of spiritual fruit at hand. But who will get there first?
What has helped you the most to grow in your gift?
By using it.
What do you do to relax?
I walk and listen to short stories. I walked the Pennine Way this year: to relax.
Did you like it? You can also read Efram Buckle and Rachel Jordan-Wolf's answers to these questions.