September issue of O Magazine features Dallas-based artist's portrait of Breonna Taylor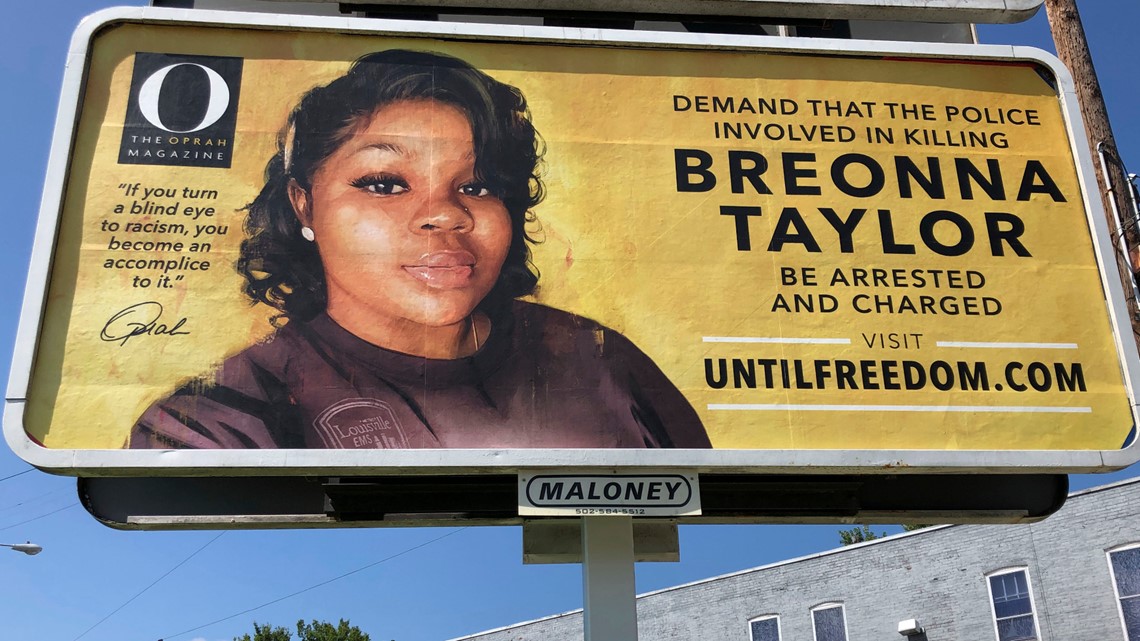 [ad_1]
Alexis Franklin's portrayal of Breonna Taylor was chosen for the cover of the magazine, the first time in the magazine's history, Winfrey was not on the cover.
The September issue of O Magazine hit newsstands Tuesday, and it features the cover of a 24-year-old Dallas artist.
The portrait of Breonna Taylor by Alexis Franklin was chosen by Oprah Winfrey to adorn the cover of the magazine, the first time in the history of the magazine where Winfrey was not on the cover.
O Magazine unveiled the cover on its Instagram page on July 30.
"Breonna Taylor. She was like you. And like all those who die unexpectedly, she had plans. Plans for a future filled with responsibility, work, friends and laughter. Imagine if three unidentified men did. burst into your house while you were sleeping. And your partner fired a gun to protect you. And then the chaos. What I know for sure: we cannot be silent. We have to use any megaphone to ask justice. And that's why Breonna Taylor is on the cover of O magazine. I demand justice on her behalf, "Winfrey wrote in a statement.
RELATED: "She Was Like Me" | Breonna Taylor on the cover of Oprah magazine
Taylor was shot dead on March 13 in Louisville, Ky., By police officers Jonathan Mattingly, Brett Hankison and Myles Cosgrove after using an arrest warrant to break into her apartment while she was sleeping. She was 26 years old.
In addition to the magazine cover, Winfrey paid for 26 billboards – one for each year Taylor was alive – to go up to Louisville using Franklin's portrait. The signs demand justice.
RELATED: Steph Curry Commemorates Breonna Taylor With 'Black Lives Matter' Golf Shoes
"Choosing my work for such a monumental statement helped me realize just how much impact my work can have," Franklin told the WFAA in a written statement. "It opened my eyes to the power of art in activism on a new level.
"As a result, I gained new enthusiasm and pride in what I do. I hope that when people see the portrait, it gives them a chance to reflect. I think having difficult conversations with those of our sphere of influence will bring lasting change to society, and I hope my work will help inspire those conversations. "

[ad_2]