The 100 Best Magazine Articles of All Time: A Collaborative List Goes On [UPDATED]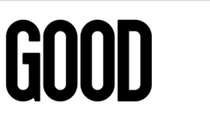 [ad_1]
---
Kevin Kelly just posted suggestions for the 100 Best Long Magazine Articles Ever Written (in English). Here are the top five so far (the ones that have been suggested the most):
****** David Foster Wallace, "Federer as a religious experience. "The New York Times, Play Magazine, August 20, 2006.

***** David Foster Wallace, "Consider the lobster. "Gourmet Magazine, August 2004.

***** Neal Stephenson, "Mother Earth, Motherboard: Wiring the Planet. "Wired, December 1996. On the laying of transoceanic optical fiber.

***** Gay Tale, "Frank Sinatra has a cold. "Esquire, April 1966.

**** Ron Rosenbaum, "Secrets of the little blue box. "Esquire, October 1971. The first and best phone hacker account, more amazing than you might think.

**** Jon Krakauer, "Death of an innocent man: how Christopher McCandless got lost in the wild. "Outside Magazine, January 1993. Article become In nature.

not
Kelly says the already impressive list is a work in progress, which means you can email her if you think there has been a tragic omission. As it stands, the pieces on the list that I have read are exceptional and I can't wait to read the ones I haven't. Looks like there is a link to every article which means I have a lot of reading to do.
Oh, and like our 51 best magazines of all time, the term "ever" is used loosely.
UPDATE: I initially failed to mention that GOOD 012's excellent Peter Alsop story "End: The Last Days of Fish" was on the list.
Going through Boing boing
[ad_2]