The Christian faith of our servant Queen | Magazine Features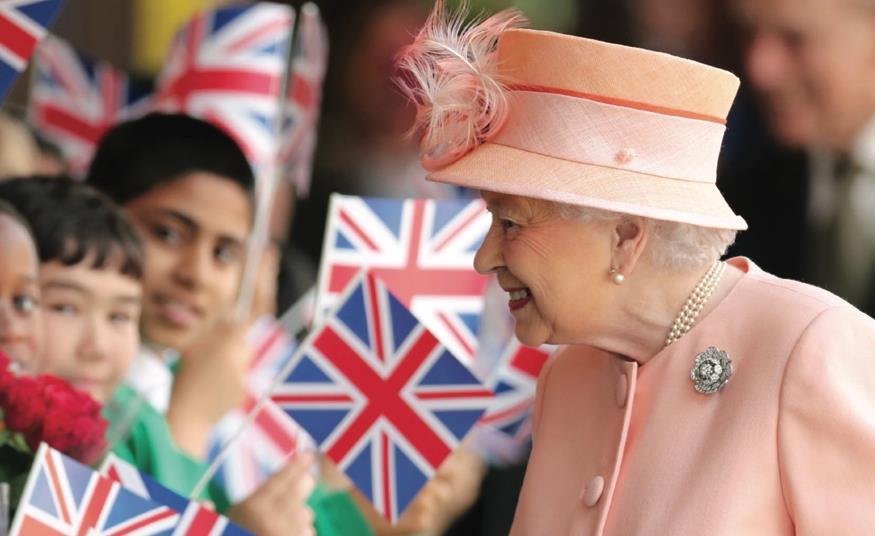 In the troubled days of the 1930s, King George V worried about the future. He was afraid of what would happen in Europe as resentment grew in a German population humiliated by defeat in the First World War.
He was concerned about the problems facing Britain, especially economic turmoil, and believed that the monarchy should be close to the people. He was anxious about his eldest son, the Prince of Wales, predicting: "After my death the boy will be ruined within twelve months. And he went further, saying: "I pray to God that my eldest son will never marry and have no children, and that nothing will come between Bertie and Lillibet and the throne."
George V turned out to be a prescient king. Her eldest son, Edward VIII, lasted less than a year as monarch, abdicating to marry twice-divorced Wallis Simpson and making way for Bertie, who became George VI and subsequently his granddaughter. Lillibet, crowned Elizabeth II, who this year marks 70 years as queen. Throughout her record reign – she is this country's oldest monarch – she has been very clear about one thing above all else: that she is a servant of the people and of God.
DEFENDER OF THE FAITH
Elizabeth II has a public role to play in terms of religion – she is supreme governor of the Church of England and, like all monarchs since Henry VIII, holds the title Defender of the Faith. But it is clear that she also has a very strong personal faith. As she said in a message to the Bible Society, of which she is patron, on the occasion of her 90th birthday: "I have been – and I remain – very grateful to you for your prayers and to God for his love unwavering. I really saw his loyalty.
The Queen's faith was, in many ways, particularly influenced by her grandfather, George V. It was a simple belief based on the Bible, which included reading a chapter of scripture each night until the end of his life. Those who know Elizabeth II say she too loves her Bible and her prayer book. Although these form the backbone of her faith, she is not one to hold long intellectual speeches with notobal theologians.
We are all used to seeing the Queen at church services, be it national occasions of thanksgiving, commemorations, commemorations, royal weddings or funerals. But she also attends church regularly on Sundays, publicly in the summer at Crathie Church in Balmoral and at Christmas visiting St Mary's, Sandringham. More privately, she worships at All Saints Chapel in Windsor Great Park or the Chapel at Windsor Castle.
While George V listened intently to the sermons of visiting clergy at Windsor and Sandringham, he preferred them not to be long. This was an attitude reflected by the Queen and the Duke of Edinburgh years later, who also preferred what wits often referred to as "the short church", rather than high or low.
WET SERVICES
It was George V who was responsible for two of the most notable public religious moments of the Queen's year throughout her reign: the Maundy Thursday service and the annual Christmas broadcast. The first he resuscitated and the second he invented.
His service was steeped in and deeply influenced by his Christian beliefs
The word 'Maundy' derives from the mandatum, or command, in John 13:12-15 that Jesus gave to his disciples at the Last Supper, while he was washing their feet. "You call me Master and Lord – and you are right, because that is what I am. If therefore I, your Lord and Master, have washed your feet, you must also wash one another's feet. For I have given you an example, so that you too may do as I have done for you" (NRSV).
As early as medieval King John, English kings are recorded as giving holy alms, with some taking the ceremony particularly seriously. In 1556, the year of Mary I's 41st birthday, she washed the feet of 41 women. As she knelt before them, she also gave them 41 pence each, plus other gifts of bread, fish and clothing, including her own dress.
Later, the monarch's involvement was minimal. Foot washing was excluded but special coins were distributed and some members of the royal family attended. Then in 1931, Princess Marie Louise, granddaughter of Queen Victoria, went to the Maundy Thursday service and suggested to her cousin George V that he distribute holy money the following year. He accepted, but it was the only time he attended. Edward VIII carried out the distribution himself in 1936, while his brother George VI did so intermittently, interrupted by the Second World War. It was Elizabeth II who became the most assiduous distributor of the Saint's money and carried the tradition across Britain to various cathedrals. Recipients are nominated by their local dioceses for contributions to their local church and community. In this sense, the service is more like a royal pilgrimage: it is the only occasion of the year when the recipients of an award do not travel to meet the Queen; rather, she travels to them. This year mobility issues prevented the Queen from attending and the Prince of Wales attended Maundy's service in her place. It's fair to say that this particular service was not just an annual event for the Queen, but one of the most important expressions of her public role as monarch and head of the Church of England and her faith. personal.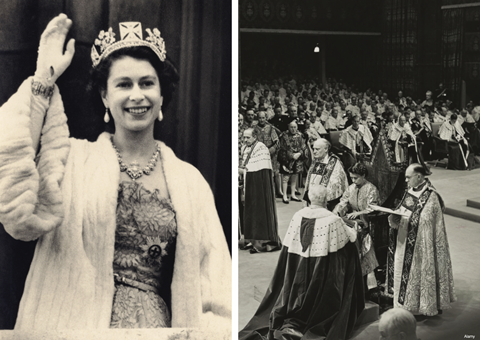 Service, wherever it took place, followed the same pattern. There are always two readings, the first of which is the mandate of John's Gospel and the second is the account of the Last Judgment, of Matthew 25:34-40, when people are challenged on how they have treated others, especially those who are hungry, thirsty, a stranger or a prisoner. It ends with the words: "Truly I say unto you, as you have done to one of the least of them who are members of my family, so you have done to me. done" (NRSV).
Today, in the service of the Saint, there are two gifts: a white leather bag containing special coins of the Saint and a red leather bag containing other coins. A male and female are chosen for each year of the queen's age, and the silver also represents the years she has lived. Handel's "Zadok the Priest" is still sung – the same music, based on the words of 1 Kings 1:38-40, that was sung at the Queen's coronation in 1953; a reminder of the vows she made then. Just six years earlier, when she was 21, she had made another vow to the British people, the Commonwealth and the last remnants of the empire, during a trip to South Africa: "I declare before you that my whole life, be it long or short, will be devoted to your service and to the service of our great imperial family to which we all belong.
"But I will only have the strength to carry out this resolution alone if you join me in it, as I now invite you to do. I know your support will be unwavering. God help me keep my vow, and God bless you all who are willing to share it.
The Queen's faith is expressed here not only in her devotion to duty, but also in how clearly she depends on the prayers of others.
Just as she asked for support during that 1947 speech, she did so again before her coronation. In her first Christmas message in 1952 – six months before her coronation – she told those listening: "I want to ask all of you, whatever your religion, to pray for me on this day. – to pray that God will give me the wisdom and the strength to fulfill the solemn promises that I will make, and to be able to serve him faithfully, as well as you, all the days of my life.
Decades later, the Queen's commitment to service alongside her people was poignantly evident at this most personal occasion, the funeral of her husband, Prince Philip. As took place during the Covid restrictions, the Queen sat masked and alone.
It's doubtful anyone would have objected if a family member sat with her, offering comfort, but instead she chose to be like other widows at that time, playing by the rules. of social distancing. In doing so, she offered her solidarity with her people – and in her vulnerability demonstrated a startlingly powerful authenticity, all the more so when it was later discovered that the day before the funeral there had had an unlawful gathering in Downing Street, where those same restrictions were ignored.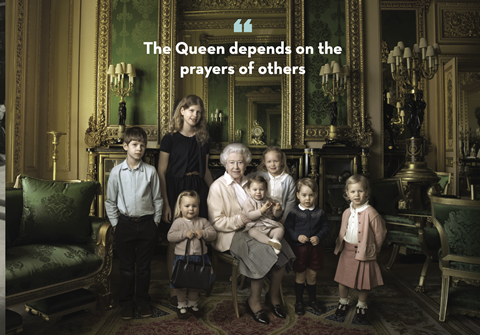 CHRISTMAS ADDRESS
Elizabeth II followed in the footsteps of her grandfather, George V, and her father, George VI, who both used the radio to address their people. At first, the Royal Family's Christmas celebrations at Sandringham were interrupted for the live broadcast. The inaugural televised address took place in 1957, but the show is no longer live, having been pre-recorded since 1960. Today it can be downloaded as a podcast and is available on the Royal Family's Facebook and YouTube channels .
But it's not just the technology that has changed; it is also the tone and the content of the messages. The first broadcasts, after this first call to prayer, were not particularly religious, but instead included accounts of the Queen's year, family events such as weddings and baptisms, and general vows. But at the turn of the century, that all changed. On December 31, 1999, the Queen marked the millennium with Prime Minister Tony Blair and other public figures in the Millennium Dome. As the crowd chanted "Auld lang syne", her expression suggested they weren't too impressed with the New Labor "Cool Britannia" vibe. Twelve months later, on Christmas Day 2000, she addressed the nation, emphasizing her true feelings about the millennium: "Christmas is the traditional, if not the real, birthday of a man who was destined to change the course of our life. the story. And today we celebrate the fact that Jesus Christ was born 2,000 years ago; it is the true anniversary of the millennium.
She went on to speak very candidly about her own faith: "For me, the teachings of Christ and my own personal responsibility before God provide a framework within which I try to live my life. Like many of you, I have drawn great comfort in difficult times from the words and example of Christ.
It was a turning point. Her words are said to have garnered a huge mailbag of approval and since then the Queen's message – always broadcast at 3pm on Christmas Day and always in her own words – has been marked by a desire to express her firmly held Christian beliefs .
At the heart of the Queen's reign is the pledge she made at her coronation when Archbishop Geoffrey Fisher, former Archbishop of Canterbury, reminded her: "You are consecrated today to be our leader and our prince, you can therefore continue with constancy as a Defender of the religion of Christ; that being rich in faith and blessed in all good works, you may reign with him who is the King of kings.
Her interpretation of what that means was evident in the way she signed her statement, released on February 6 this year, the 70th anniversary of her membership. It simply said, "Your servant, Elizabeth." It indicated a monarch who does not recognize glamor and power in his role, but duty and service. This service was steeped in and deeply influenced by his Christian beliefs. She is the Servant Queen who serves the Servant King.