TIME magazine features women leading Indian farmers' protest on cover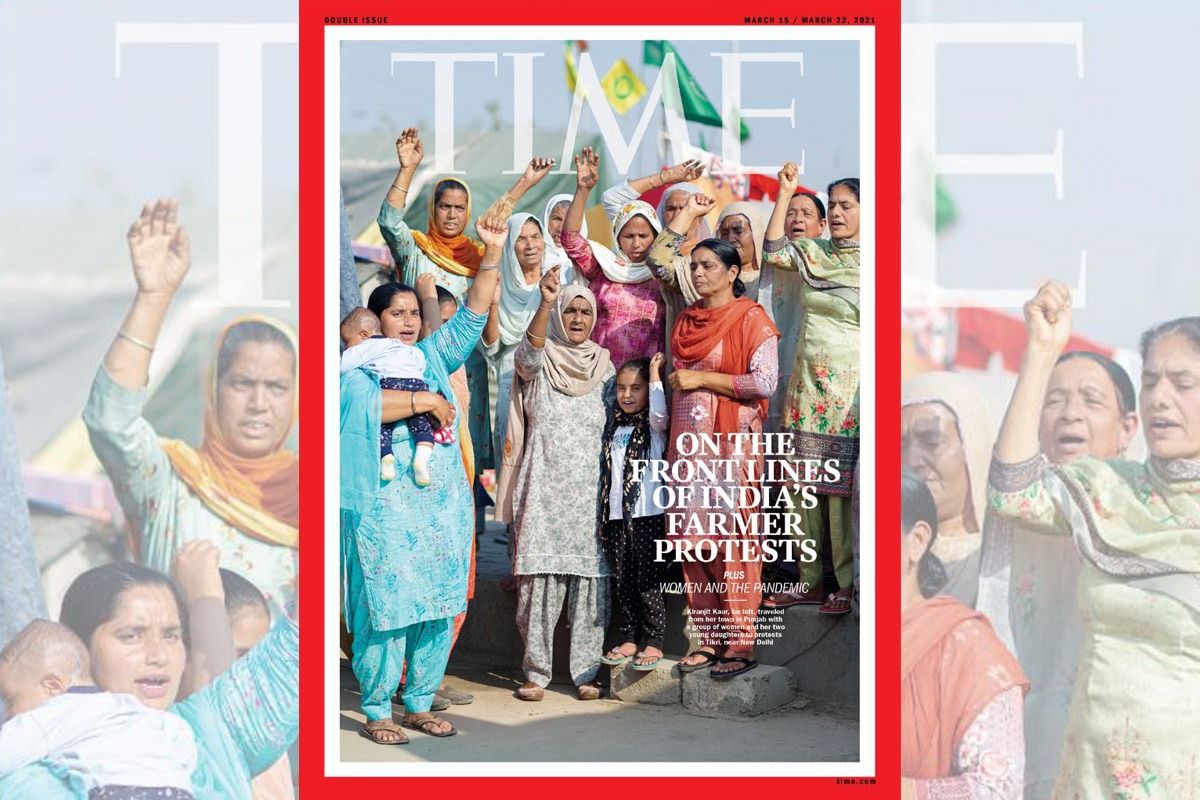 [ad_1]
New Delhi: Women who are at the forefront of the current farmer protest in India were featured on the international cover of TIME magazine for the March edition. The cover of the headline "On the Front Line of Indian Farmers' Protest" shows a group of women standing at the Tikri border in Delhi. These women have been moved to camps on the Delhi border as they demand the overturning of controversial agricultural laws.Also read – "Would have been happier if demand had been met," Bilkis says after being on TIME's list
The issue is about those women who, despite the Supreme Court's suggestion not to be part of the farmers' protest, chose to stay at the forefront of the turmoil. The article in the issue reads: "I can't be intimidated. I cannot be bought. '
The women leading the farmers' protest say the Supreme Court made it clear to them that they had to come back. The women told TIME reporters that they did not accept the court's suggestion that they were just caregivers and not an equal stakeholder in good faith and that they felt stung by it. .
"Why should we come back? It is not only the protest of the men. We work in the fields alongside the men. Who are we, if not farmers? News18 Jasbir Kaur, a 74-year-old farmer from Rampur, western Uttar Pradesh, quoted to the magazine.
"In response, the women farmers – mostly from the rural states of Punjab, Haryana and Uttar Pradesh – rushed to the stages, grabbed microphones and yelled a 'No! "Unanimous", we read in the article.
The cover page shows women holding children while waving slogans at the farmers' protest site at the Tikri border.
Notably, thousands of protesting farmers demonstrated at Delhi's borders with Haryana and Uttar Pradesh to demand the annulment of the Agricultural Trade and Trade (Promotion and Facilitation) Act of 2020, the agreement on farmers (empowerment and protection) on price insurance and agricultural services. Essential Products Act 2020 and (Amendment) Act 2020
[ad_2]