Understanding Shalom: How to Find Peace in a Turbulent World | Magazine Features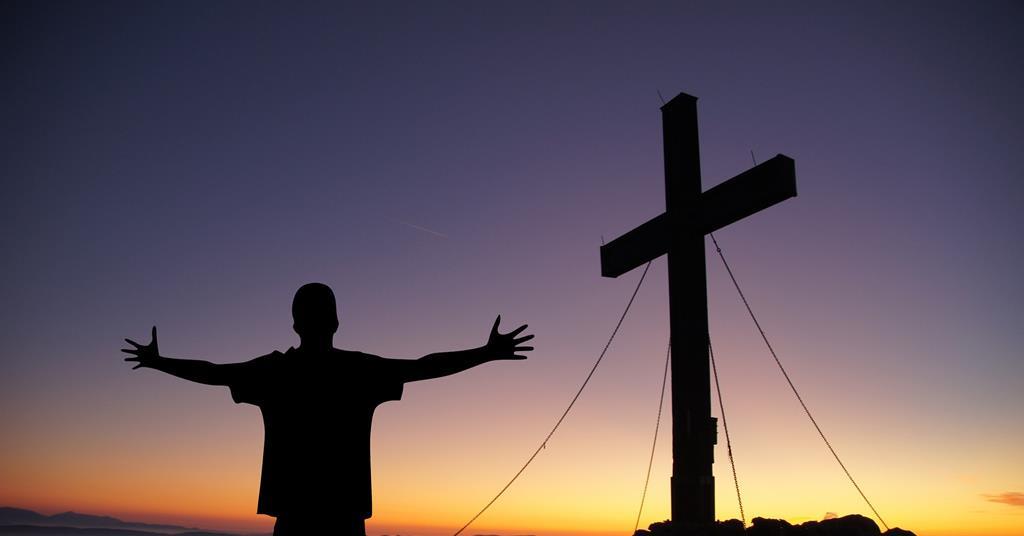 As Christians, understanding the way to peace is an integral part of our journey with Jesus. Why? Because peace is who Jesus is. He is the very Prince of Peace (Isaiah 9:6).
True peace, we discover in the scriptures, is not just about having peaceful thoughts. It is something experienced holistically through our body, mind, and soul as we spend intimate time in the transforming presence of God. Peace is a state of being; a place where we can live.
True peace is a beautiful concept but often elusive, if not impossible to achieve, in practice. We live in a culture loaded with distractions and stress. Finding peace is something we all want, but rarely find. For me, I often have the impression that something is not right. It's like something, or someone, is constantly stealing it from me. And it's exhausting to chase it over and over again. Maybe you can understand.
By practicing the presence of Jesus, we can discover for ourselves that he is the fountain of shalom
This raises the question: how to get out of this hole? How can we find a true, unshakeable and lasting peace that can accompany us through all the vagaries of life?
Putting peace into practice
Developing our intimacy with God and prioritizing His presence should become a primary focus – however busy we may feel. If we are to practice peace, we must intentionally and mindfully create effective spaces to withstand the distractions and stresses of the world in order to engage with Jesus. If we do this, we position ourselves to receive the gift of peace (John 14:27, 2 Thessalonians 3:16) that he has for us.
Therefore, it becomes an exercise for our mind, body and soul. There's no point in trying to find peace in our minds if our bodies are tense and our minds are spinning at 10,000 miles an hour! Our physiology is just as important as our theology in this process. Divine peace is peace for all times and in all ways. Knowing that Jesus is the way to peace at a level of head knowledge is not enough. We must engage our whole being in this pursuit to experience it for ourselves.
Understanding Shalom
The more we delve into this subject, the more a holistic approach makes sense. The Hebrew word for peace used in the Bible is shalom. It describes much more than just a pleasant feeling or an intellectual concept.
At its root, shalom means "totality". It speaks of total well-being, personally and collectively, in mind, body and soul. The definition of shalom embeds a sense of wholeness into every part of our lives. True shalom implies unity and harmony within ourselves, with those around us and with God. It is a beautiful and devouring word.
Welfare
Shalom is the ancient source of what we would often call "well-being". The scriptures teach us that it is God's gift to us as we follow him, obey him, and grow in him. Therefore, while we make room to connect with God, we don't just do it for a warm, fuzzy feeling. We do this because our intimacy with God brings true 360-degree well-being to all areas of our lives, even when we endure stressful, painful, or uncertain circumstances. Our body, mind and soul can all experience shalom peace.
There's no point in trying to find peace in our minds if our bodies are tense and our minds are spinning at 10,000 miles an hour.
Even in the darkest times, the truth of Jesus gives us hope. And that hope can guide us to a place of peace. God is the very definition of shalom and, thanks to Jesus, we have direct access to his transforming and peaceful presence. Therefore, by practicing the presence of Jesus by intentionally seeking times of prayer, meditation or mindfulness, we can discover for ourselves that Jesus is the fountain of shalom.
Physiology
So where does this leave us? As part of Glorify's new Body Series, we explored how our physiology can help us better connect with Jesus. If prayer and gratitude can lead us to experience the spiritual fruit of true peace, then we need to quiet our minds and bodies long enough to actually pray and be grateful.
Finding peace is not just a mental exercise. It is an exercise in intimacy. In our chaotic lives, we need to slow down our whole body so that we can engage with the still, small voice of God's Holy Spirit within us. Therefore, we must be careful. We have to consider our breathing. We need to stretch our tense and loaded muscles to allow our body to rest and cool down. Physical exercises can be extremely effective in positioning ourselves and being present before Jesus. They align our whole being as we seek God's voice and seek rest in Him. Do not underestimate the power of your physical body today as you seek the gift of peace that God has for you.