Women's Running magazine features a plus size model on its cover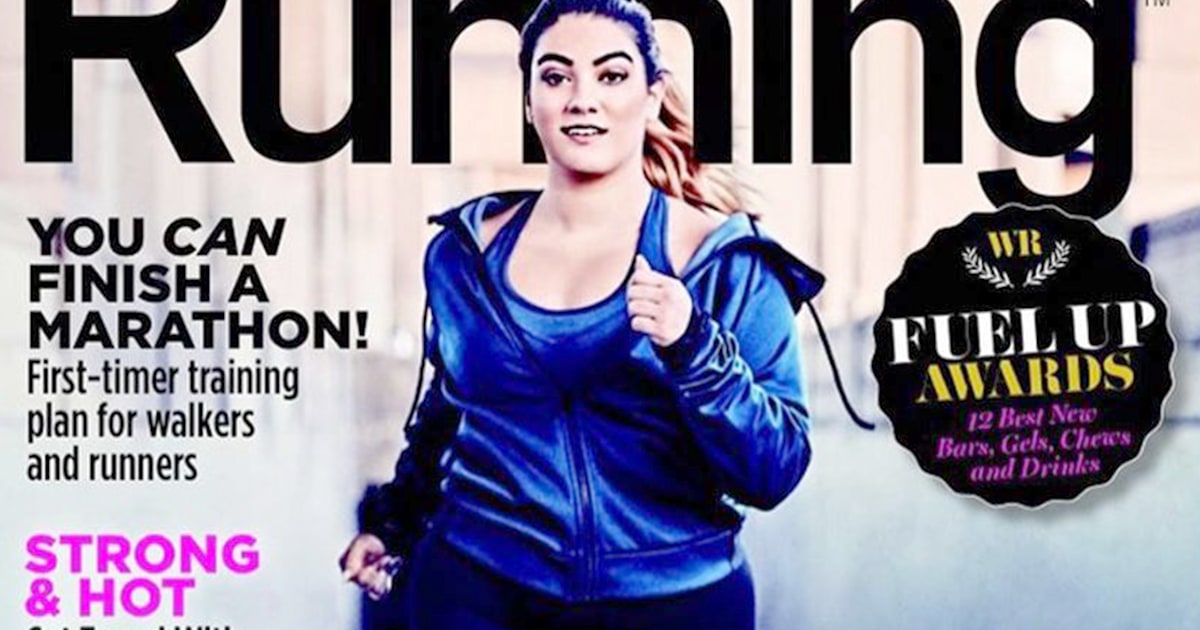 [ad_1]
Women's Running magazine once again thought of thinking outside the box when choosing models for its latest issue.
The April 2016 issue of the magazine made headlines for its decision to cover curvy model Nadia Aboulhosn, 27.
In an Instagram post that has over 13,000 likes, Aboulhosn explained why the coverage is so meaningful to her.
"I cry ugly tears," she wrote. "I was at the airport last night on my way back from Florida to LA and I went into the store, saw him and started crying. That elderly couple next to me was like … "what's wrong? "I'm like 'this is my first magazine cover after working nonstop for 5 years!'"
RELATED: Why Curvy Model Ashley Graham Hates The Term 'Real Woman'
It seems the decision to place Aboulhosn was obvious to Women's Running editor Jessica Sebor.
"You don't have to be an Olympic marathon runner to reap the physical, emotional and psychological benefits of staying fit and healthy," Sebor wrote in a statement.
RELATED: Forget the "Plus Size"! Models chose a new word to describe their bodies
This is not the first time that Women's Running magazine has featured a curvy model on its cover. The post received praise in July last year for featuring 18-year-old plus-size model Erica Schenk.
"There is a stereotype that all runners are skinny, and that just isn't the case," Sebor said TODAY. "Runners come in all shapes and sizes. You can cross any race finish line, from 5k to marathon, and see that. It was important for us to celebrate that."
"I think every woman sometimes goes to the magazine rack and feels like she can't see herself in the cover images," she added. "We wanted our readers to feel like they can see themselves in our cover."
And with that, we're giving women's running a boost.

[ad_2]